I was recently listening to the Colin and Samir Podcast where they interviewed Jade Darmawangsa a 17-year-old YouTuber that has an amazing story. As I often do after learning about a new creator I hear about off the YouTube platform I went to her channel.
After browsing some of videos I found this one: What every creative needs to hear before you start a YouTube channel.
More after the break.
Jade shares some great insights in between the cursing and calming down from her caffeine high. I did find her information beneficial. I'm going to distill what she shared and then share my own perspective on her advice.
Be Resourceful
The first thing she talks about in the video is that to get started people don't need a $5,000 camera. Just use what you have. The key is putting the most effort you can and be resourceful.
I can't agree with this more! She admits that she's been caught in the gear lust cycle. I admit! I have been caught up in the same cycle "I don't have the newest camera! I don't have a drone or fancy gimble."
WHO CARES!? You have to give people what they want, and they want your content. I can't tell you how many times being resourceful during a shoot allowed me to land the next client.
When I was a digital content producer for a news station. I was forced to be resourceful because I didn't get the same stuff as a regular photojournalist, but I still needed to make stuff. Next time you start to doubt whether you should make something because you don't have the right equipment.
STOP! Instead tell yourself:
"I'm getting this done with whatever is necessary to tell the story."

-Danny Rubio
Be yourself
This one hit home for me. In the video, Jade shared that some people might think they need to be a crazy and stupid person to be on YouTube.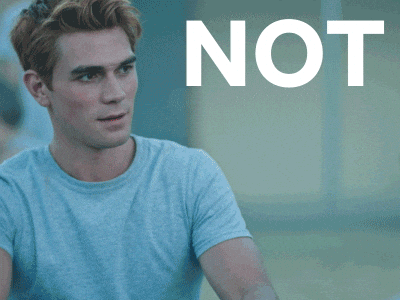 Jade says that she isn't always so cheerful and energetic. That she and her friend who she interviewed about being successful on YouTube have had to get some caffeine to push through not wanting to film.
However, that doesn't mean you can just show up like you would for your 7 a.m. morning class.
You still need to give your 110% or at least your exaggerated best self. That doesn't mean fake! It just means you add little extra energy. I honestly think that this is my biggest hang up.
We often get caught up thinking we live unimportant lives because we see people we follow on social media doing things we wish we could do. However, they don't have two little girls who scream "DADDY!" when they walk through the doors. (Or mommy!)
Our lives don't have to be on display. We can share our thoughts, perspectives and stories of the thing we are most passionate about. Which honestly just makes it easier to be our best self because you should love what you're talking about.
Focus on the vision whatever it may be and put in the work
Jade's final advice is to have grit. To help you understand what and how to get more grit then listen to this great episode from the Freakonomics podcast.
Jade says that too many people wanting to start a channel or grow their channel listen lots of people's voices, but those who are successful have a different mentality.
"Successful people are able to lock themselves in a room. Don't give a shit about other people's opinions but just focus on the vision."

Jade

As many of you may know I'm a huge podcast junkie. I was listening to Alex Bloomberg owner and CEO of Gimlet Media one of my favorite podcasting studios has a new podcast called Without Fail. Where he interviews entrepreneurs about what worked and what didn't and why. It is super good.
But I digress. In one of the recent episodes, Alex is speaking with Evan Marwell who helped bring broadband internet to schools when they didn't realize they had a problem and how he and his team had to be relentless in their journey to fix it. The whole thing was talking about how entrepreneurs either persevere at all costs or pivot on a dime.
It was soon after hearing that episode that I found Jade's channel and heard her advice about just focusing on the vision and just putting in the work. Gary Vaynerchuck also talks about this idea of being persistent and that we should get caught up with where we are now because where we want to be. Takes time and we have to be ready for that process.
Last thing Jade suggests is to not put unimportant Key Performance Index's or KPI's the stats that help you understand how well you are doing. Basically focus on something other than just the subscriber count. For Jade she says she focuses on engagement. Whatever it is make sure it is meaningful to you.
Conclusion
I'm not saying I've always done these things, but I do know that when I in some way have followed this advice at different times in my life I was not only happier but loved doing the work. Remember you are special and the best thing we can do is show up and put in the work because we know it matters.