The long awaited WordPress 5.0 release has come. The new editor, known as Gutenberg while it was being developed, has become a big buzzword in the community. You could almost say it has divided the community.
My hope is to help those still wondering why it's happening and what I'm plan to do to help the non-lovers have a change of heart.
Who am I and Why Does it Matter?
My name is Danny Rubio. I'm a digital content producer based in Utah. I've been using on and off for 6 years but have become a WordPress power user and specialist in the past two years.
I am not a WordPress developer, yet. I'm working on my coding skills so that I can help contribute to this awesome Content Managment System (CMS). But first and foremost I am a content creator.
I mainly produce videos and audio content but I also write my thoughts and tutorials on this site. I have produced content for local news stations to writing content for clients and their sites.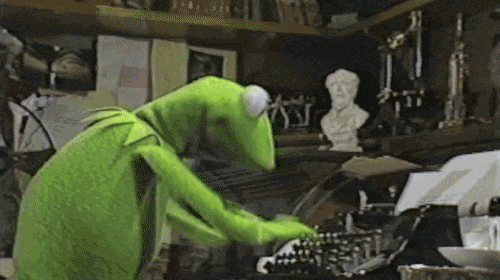 All of which have had me spend hours behind a computer screen creating that content. Which brings me to the new editor.
WordPress is here to simplify the process, not the outcome.

Matt Mullenweg.


One of WordPress's goals has always been to democratize publishing. It allowed people who didn't have coding skills to create a website and begin writing their thoughts and ideas with ease. With each iteration it has improved upon that mission. This update is no different.
Simplifying the Process
Change is hard and the new editor is different and you may not get it why it's great, yet. But if given some time you'll can see the benefits as well.
Like with the Kadance you can create special blocks that allow you to do things that could only be done with page builders.
Note: This is not a sponsor. I think they just made an awesome plugin to enhance the editor.
But Danny I love my page builder! Won't the new editor kill page builders?
I love them too!
I use Elementor Pro with my clients because I love their product. I don't think page builders will become obsolete I think that if they are smart they become better and allow us to have all the tools to design amazing sites right where we make the content.

It for sure isn't perfect right now, but it will get there.
No Comfort In Growth

There is a saying I love.
There is no comfort in a growing zone and no growing in a comfort zone.

Having something like the new editor being added to WordPress is something that can cause pain points for many. Those pain points are valid but I've found that if we can focus on how that pain can make things better I often come out stronger and better than before.
Like Pippin Williamson recently said in the WP Weekly Podcast on WP Tavern. Gutenberg "will have fundamental and deep effects on the WordPress ecosystem." and that "over the course of the next 6 months, we are going to see whether it is the greatest thing or the worst thing that's ever happened to WordPress".
I am not saying everyone should update right away but I'm here to be one of the ones showcasing what amazing things can be done using the new editor as well as pushing it's boundaries, giving back constructive feedback and hopefully contribute to making it better for content creators such as myself.
P.S.
For 2019 I will be posting WordPress Content every week on my blog. I have not decided on the day yet but you can for sure expect more content like this.